Efforts to sort the right branded workwear for your business can become laboured without ac clear process, as there can be some many features to decide on. It absolutely needs to feature your brand in a professional and effective manner, but at the same time, comfort and fit must be considered to ensure your team can fulfill their work unhindered.
As such, there are lots of different things to consider when looking at buying promotional workwear for your team. To provide some helpful pointers, we've put together a simple guide to help you make the right decisions when looking at your business branded workwear.
Choose on the type of workwear
One of your key choices in buying branded workwear for your company is deciding on the type and style of workwear is best for you.
This could be in the form of a restricted or prescribed uniform that means all employees are showcasing your brand at all times; a uniform look, which is less strict and requires a wider range of types of clothing and a range of workwear to choose from; or optional clothing, providing branded items that employees can choose to wear or not.
Each one has its advantages and disadvantages and can often be driven by how customer facing your team are, or if you want if you want to tailor styles to the demands of different departments.
Decide on which items and how many you need!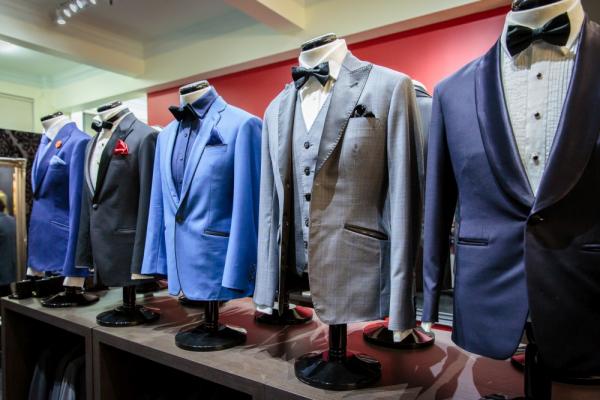 You'll next need to decide on the quantities of workwear, how much you want to be branded and any unique requirements you'll need to address for different parts of your workforce.
This largely depends on the work undertaken by you and your team. If you run a restaurant or retail store, the staff will need to look smart, whilst wearing something that clearly displays your brand to customers. However, for more manual roles, the workwear will naturally need to be durable and feature large visible branding on a shirts, jumpers and coats as well as branded PPE.
This should be easy to break down, but just take a moment to list out the tasks that your staff are going to be carrying out and whether they need branded clothing or a plain alternative.
Keep your colour and design consistent
When designing and purchasing branded workwear, it's key to make sure it's consistent with the rest of your branding and business identity.
During the day to day business, when your team may be interacting with customers, your workwear will be at the forefront, so making sure the style, colours, logos, and slogans all fit with the rest of your branding is essential. This can help to cement your business look and professionalism in the minds of your customers and potentially make your business recognisable by your branding alone.
Similarly, once you have a chosen a set of branded uniform, it's important to limit future changes. As people become accustomed to your branding, it could confuse customers if you keep altering your appearance.
Print or Embroidery?
Once you are set with all of your decisions, it's time to actually add your brand to your workwear. The last thing to decide is whether you'll have the design embroidered or printed.
Preston-based uniform experts Stitch Embroidery, lent us their expertise and told us: "Both techniques have their advantages and disadvantages, but generally speaking, embroidery is more hard-wearing, so is better off being used in industries where the garment will have a lot of wear and tear.
On the other hand, printing can work out cheaper and will be much more appropriate if your logo and branding are more complex and intricate."
For more information and uniform branding services, Stitch Embroidery can be contacted by visiting their website.